Find this product on Logos.com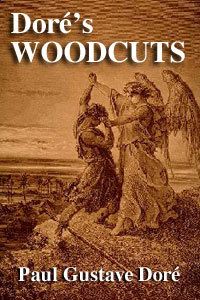 Highlights
Features 90 Biblical Illustrations engraved into wood blocks
Dubbed an artist of the people by Vincent van Gogh
Product Details
This collection contains 90 different Biblical illustrations which are all keyed to specific Scripture passages.
Paul Gustave Doré (1832 – 1883) was a French artist, engraver, illustrator and sculptor. Doré worked primarily with wood and steel engraving. Doré was born in Strasbourg and his first illustrated story was published at the age of fifteen. Doré began work as a literary illustrator in Paris. Doré commissions include works by Rabelais, Balzac, Milton and Dante. In 1853 Doré was asked to illustrate the works of Lord Byron. This commission was followed by additional work for British publishers, including a new illustrated English Bible.
Doré's English Bible (1866) was a great success, and in 1867 Doré had a major exhibition of his work in London. This exhibition led to the foundation of the Doré Gallery in New Bond Street. Doré continued to illustrate books until his death in Paris in 1883. He is buried in the city's Père Lachaise Cemetery.