Find this product on Logos.com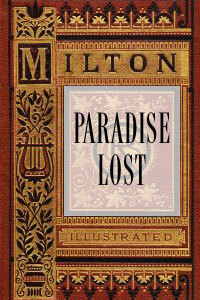 Product Details
Milton's magnum opus, the epic poem Paradise Lost, which appeared in a quarto edition in 1667, was composed by the blind Milton from 1658–1664 through dictation given to a series of aides in his employ. It reflects his personal despair at the failure of the Revolution, yet affirms an ultimate optimism in human potential. Milton encoded many references to his unyielding support for the "Good Old Cause" which was the retrospective name given by the soldiers of the New Model Army for the complex of reasons for which they fought, on behalf of the Parliament of England.
About the Author
John Milton was born in London in 1608. The family's financial prosperity afforded Milton to be taught classical languages, first by private tutors at home, followed by entrance to St. Paul's School at age twelve, in 1620. In 1625, Milton was admitted to Christ's College, Cambridge. Milton is believed to have been a Calvinist and the question of predestination and freedom was crucial to his intellectual orientation. In 1632, Milton took his M.A. cum laude at Cambridge, after which he retired to the family homes in London and Horton, Buckinghamshire, for years of private study and literary composition. As customary for young gentlemen of means, Milton set out for a tour of Europe in the spring of 1638. Milton's tour of Europe was cut short with rumors of impending civil war in England, and he returned home in July 1639.
One can situate both Milton's poetry and his politics historically. The phases of his life parallel major historical divisions of Stuart Britain. Under the increasingly personal rule of Charles I and its breakdown in constitutional confusion and war, Milton studied, traveled, wrote poetry mostly for private circulation, and launched a career as pamphleteer and publicist. Under the Commonwealth of England, from being thought dangerously radical and even heretical, the shift in accepted attitudes in government placed him in public office, and he acted as an official spokesman in certain of his publications. The Restoration of 1660 deprived Milton, now completely blind, of his public platform, but this period saw him complete most of his major works of poetry.
In 1663, Milton spent his time tutoring students and finishing his life's work, the epic,
Paradise Lost
. Among the greatest works ever to be written in English and finally saw publication in 1667, in ten books. It was reissued in 1668 with a new title-page and additional materials. The book was met with instant success and amazement. In the summer of 1674, the second edition of Paradise Lost was published, in twelve books.
Milton died peacefully of gout in November, 1674, and was buried in the church of St. Giles, Cripplegate. A monument to Milton rests in Poets' Corner at Westminster Abbey.