Find this product on Logos.com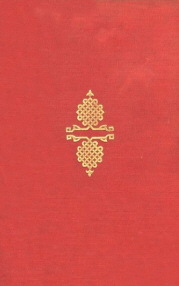 Highlights
Very simple, yet power apologetic tool
Companion to Heretics, also written by G.K. Chesterton
Ranked sixth Books of the Century Christianity Today
Product Details
In this timeless classic, Orthodoxy presents a logical and personal reasoning for Christianity in model apologetic form. Gilbert Keith Chesterton, was a self-described pagan at age 12 and became totally agnostic by age 16. Yet, his spiritual journey ultimately led to a personal philosophy of orthodox, biblical Christianity. In 1908, at the age of thirty-five, Chesterton published an account of his experiences; witty, intellectual, and very personal writings. These experiences were later published as Orthodoxy which addresses our struggles with our faith and how best can we communicate our faith to others.
Chesterton's Orthodoxy, as well as his other writings has impacted and influenced many of best Christian authors of our time like C.S. Lewis, Frances Schaeffer, J. R. R. Tolkien and Phillip Yancey. George Bernard Shaw called him a "colossal genius" and Pope Pius XI called him "a devoted son of the Holy Church and a gifted defender of the faith."
About the Author
Gilbert Keith Chesterton was born on Campden Hill, in Kensington, London on May 29, 1874. He was educated at St. Paul's School and the Slade School of Art. In 1901, he married Frances Blogg. They made their home in Beaconsfield, a borough of Buckinghamshire. They had no children.
Chesterton was one of the most prolific writers of all time. He wrote thousands of essays for the London newspapers on virtually every subject imaginable. He was the author of over one hundred books and wrote contributions for more than 200 more. His writings cover history, philosophy, literary criticism, political and social theories, and Christian apologetics. In addition, he wrote poetry, plays, novels, biographies and even popular detective fiction.
In 1916 he took over the editorship of The New Witness, a weekly journal begun by his brother Cecil, who later died in World War I. Chesterton continued the paper, eventually changing the name to G.K.'s Weekly, until his own death. He also helped found, along with his fellow writer and friend, Hilaire Belloc, the Distributist movement. This broad economic program addressed Chesterton's belief that neither capitalism nor socialism were viable forms of economic theory in practice, as each resulted in the concentration of the vast majority of wealth in the hands of a few elites.
Chesterton was noted for his paradoxical style, his endless supply of aphorisms, his great wit, and his great size (he was a large man). Chesterton was as prophetic as he was profound, foreseeing such historical developments as the rise and fall of both Nazism and Communism, and the cultural chaos wrought by modernism. He was also one of the most beloved men of his time, admired affectionately by both his allies and opponents.
Endorsements
A rhetorically inventive exposition of the coherence of Christian truth.