Find this product on Logos.com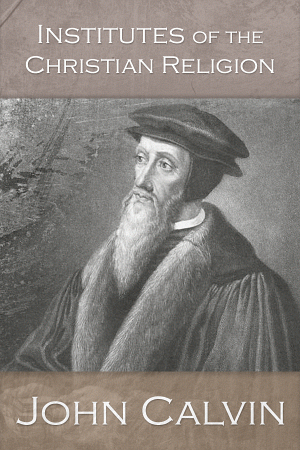 Institutes of the Christian Religion
Highlights
The magnum opus of Reformed tradition
Forms the basis for Presbyterian and Reformed churches' theology
One of the most controversial works of the day
Recommended read by R C Sproul in "That's a Good Question"
Named by the R. C. Ryan Center for Biblical Studies as one of the Best Tools for Preaching and Teaching
Product Details
Theologian par excellence, John Calvin is best known for his magnum opus—Institutes of the Christian Religion, a theological introduction to the Bible and vindication of Reformation thought. Calvin expounds his theology in its most systematic and detailed form.
Most important tenet of Calvin's Institutes was obedience to God's will as defined in the scriptures. Salvation, he wrote, came by faith in God's grace, mediated through word and sacrament by the power of the Holy Spirit. Good works were consequences of union with Christ in faith, not the means of salvation. Calvin considered the law an indispensable guide to the Christian life; prayer provided nourishment for faith. He argued that faith was a divine gift resulting from God's unconditional decree of election.
Institutes of the Christian Religion was first published in 1536 and in French in 1541. This electronic edition is from 1845 English Edition translated by Henry Beveridge.
About the Author
John Calvin (1509-1564), was a prolific scholar and French theologian. He was a pastor during the Protestant reformation and a principal figure in the development of the system of Christian theology, which is known as Calvinism.
Endorsements
One of the top five books that have had the largest impact in my life.