Find this product on Logos.com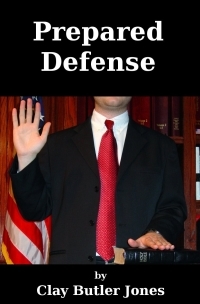 Highlights
Covers the following topics; Truth, Bible, Resurrection, Evil, Hypocrisy and Evolution
Features quotes from many Christian apologists and theologians including William Lane Craig, Gary Habermas, Norman Geisler, Gleason L. Archer, Darrell L. Bock, Craig Blomberg, and Michael Behe
Authored by a Wordsearch user
Product Details
There are many excellent books on Christian apologetics—and, in fact, this program quotes many of them—but when you're asked a question, how often do you really have the time to look for a book you once read, locate the answer, read what is written, and then figure out how to best summarize what you read so you can give a thoughtful answer?
If you would like to quickly answer the skeptic or help the worried Christian, Prepared Defense is for you! Prepared Defense is not a book but an interactive resource organized to give you almost immediate answers to the toughest questions. Hyperlinks take you to the answers you need—whether in the program or on the Internet.
This resource sprang out of eight years of the author's co-hosting and then hosting Contend for Truth, a weekly, call-in, talk-radio program that was nationally syndicated through the USA Radio Network. In addition to answering callers hostile to Christianity, the author debated many guests representing Islamic, Buddhist, Scientologist, abortion rights, gay rights, relativist and atheist organizations. Guests included professors and other talk-show hosts.
This unique apologetic resource answers the skeptics' attacks and the Christians' questions regarding:
Truth
Bible
Resurrection
Evil
Hypocrisy
Evolution
Each topic is broken down into Objection and Summary pages.
Objection pages list the common objections to Christianity. Select the objection you're interested in to view the answers to it. For example, there are objection pages called "that's your truth," "the Bible should include apocryphal gospels (intimated in The Da Vinci Code)," "the disciples hallucinated the resurrection," "the fossil record supports evolution," "Christians are hypocrites because of the Crusades, Inquisitions, and slavery," and on and on. Each objection page lists concise answers to the objection and includes supporting documentation.
Summary pages crystallize the major arguments that might be used in a positive presentation.
Prepared Defense can also be projected from your laptop to make apologetic presentations in schools and churches.
About the Author
Clay Jones is assistant professor of Christian apologetics in the Master of Arts in Christian apologetics program at Biola University and is writing a book on why God allows evil. This book examines such things as why we suffer for Adam's sin, the nature of humankind, "the God of the Old Testament," the destiny of the unevangelized, the Crusades, Inquisitions, slavery, eternal conscious suffering, and the glory of what God has planned for the Christian in heaven.
Clay served as the executive director of Simon Greenleaf University (now Trinity Law and Graduate Schools), which offered degrees in law, Christian apologetics, and international human rights. He has served as a pastor, and he holds a Doctor of Ministry from Trinity Evangelical Divinity School, as well as a B.A. in philosophy and a Master of Divinity. He enjoys speaking in churches on apologetics; theodicy (why God allows evil); and the glory, the honor, and the privilege of what it means to be a Christian.