Find this product on Logos.com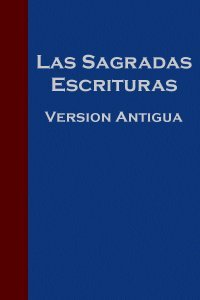 Las Sagradas Escrituras
Version Antigua
Highlights
Most likely the first Bible published in Castilian Spanish
Product Details
Las Sagradas Escrituras: Version Antigua was most likely the first Castilian Spanish Bible printed in Basel in 1569. It is thought that this Bible was a collective effort of some monks of the San Isidoro community in Spain, led by Casiodoro de Reina. Reina traveled to London where he served as pastor to Spanish Protestant refugees. However, King Philip II of Spain was exerting pressure for his extradition. Reina then went on to Antwerp where he associated with the authors of the Polyglot Bible and then on to Frankfurt.
In Seville, (1562), the Spanish Inquisition made a auto-da-fé in which an image of Casiodoro de Reina was burned. The works of Reina and his colleagues were placed in the prohibited book Index and he was declared "heresiarch" (leader of heretics). Reina then wrote the first great book against the Inquisition: Some arts of Holy Inquisition. He translated, secretly, the book of Sebastian Castellion, "Concerning Heretics", that condemns the executions for conscience reasons and documents the original Christian rejection for this practice.
While in exile, in various places such as: Frankfurt, London, Antwerp, Orleans, and Bergerac, funded by various sources (such as Juan Pérez de Pineda) he began translating the Bible into Spanish, using a number of works as source texts. For the Old Testament, the work appears to have made extensive use of the Ladino Ferrara Bible with comparisons to the Masoretic Text, and the Vetus Latina. The New Testament probably derives from the Textus Receptus of Erasmus with comparisons to the Vetus Latina and Syriac Manuscripts.
It is speculated that the version he published in Switzerland in 1569—which became the basis of the Reina-Valera Bible—was a composite work of the expatriate Isidorean community, done by several different hands with Reina first among them.