Find this product on Logos.com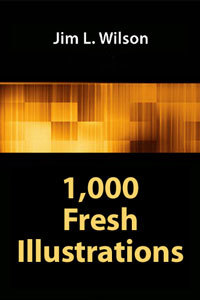 Highlights
Fresh, new unique illustrations, many linked to scripture
Authored by a WORDsearch user
Product Details
This is Jim Wilson's original package of Fresh Illustrations. All of these 1000 illustrations are also contained in the Fresh Illustrations Complete Bundle.

The most powerful way to connect with today's audiences is with Fresh Illustrations. Not the same old, stale, worn out stories, but fresh ones. The best illustrations are about recognizable names, places or events and are fresh! This collection features over 1000 Fresh Illustrations to use and apply to preaching and teaching ministry.
About the Editor
Jim L. Wilson started preaching when he was 17 and became a pastor when he was 18. Today, he is a professor of Leadership Formation and the director of the Doctor of Ministry Program at Gateway Seminary. Wilson is an award-winning writer with hundreds of pieces in print and the author, co-author, or contributor to more than twenty books.