Find this product on Logos.com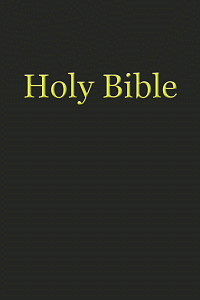 Highlights
Scholarly accurate
A companion to Wesley's Notes on the Old and New Testaments
From the father of Methodism
Product Details
John Wesley felt that the study of an understandable New Testament was the key to the knowledge of sound Biblical doctrine. Factors like Scholarly accuracy, literary excellence, and precision in word selection are what have made the Wesley's New Testament a valuable tool to the "plain, unlettered man".
In preparation for his work on this translation, he examined minutely every word of the New Testament in the original Greek. Thus, his translation contained 12,000 deviations in words, sentence structure, and chapter divisions from earlier translations like the King James Version. In light of those deviations, Wesley drew considerable criticism from Traditionalists. Wesley's New Testament was originally published in 1755, as The New Testament with Notes, for Plain, Unlettered Men who know only their Mother Tongue.
About the Author
John Wesley (1703-1791) was an eighteenth-century century Anglican evangelist and founder of the Wesleyan Tradition, also known as the Arminian Methodist Movement.
While at Oxford University, John and his brother Charles founded the "Holy Club" which was ascribed the epitaph "Methodists", because of the club's focus upon following rules when it came to personal conduct and religious observances.
The Methodism movement under Wesley's direction, took the lead in many social justice issues of the day including, prison reform, and abolitionism movements. Wesley's strength as a theologian lay in his ability to combine seemingly contradicting theological views. Wesley is best known for his promotion of what he termed "Christian perfection," or "holiness of heart and life." Wesley insisted that in this life, the Christian could come to a state where the love of God, or perfect love, reigned supreme in one's heart.
The doctrines which Wesley revived, restated, and emphasized in his sermons and writings, are prevenient grace, present personal salvation by faith, the witness of the Spirit, and sanctification.