Find this product on Logos.com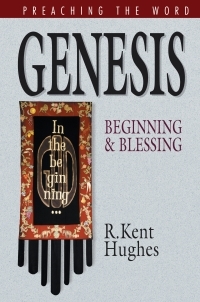 Preaching the Word - Genesis
Beginning and Blessing
Highlights
Noted for its commitment to Biblical authority
Clear exposition of scripture
Practical Application
Product Details
The book of Genesis lays the groundwork for God's relationship with humanity and his plan for our salvation. R. Kent Hughes explores this book with the care and insight that are the hallmarks of the Preaching the Word series.
About the Author

R. Kent Hughes, Senior Pastor Emeritus of College Church in Wheaton, Illinois, earned his DMin from Trinity Evangelical Divinity School. He has authored numerous books for Crossway, including a number of volumes in the popular Preaching the Word series. He is also the series editor.
Endorsements
The Preaching the Word Commentary is one of my favorites. The focus upon explaining the text with preaching it as the goal makes the series resonate with the priorities of the pulpit. No academic aloofness here, but down-to-earth, preacher meat for God's people.