Find this product on Logos.com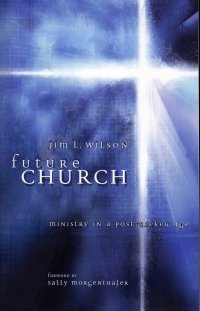 Future Church
Ministry In A Post-seeker Age
Product Details
The church today is poised on a precarious balance between culture and content, between cultural relevance and doctrinal integrity. Like a seesaw, the church swings back and forth, compelled both to reach an entertainment-driven culture and to remain true to the Gospel.
In Future Church, Jim Wilson presents 7 clear principles which become "fulcrum points," principles that will give the Church real leverage to reach people and push them upward toward the hand of God. These 7 Fulcrum Points are illustrated in real-life settings, as Wilson takes us on visits to churches that are utilizing them. This is the way of ministry in a post-seeker age. This is Future Church!
The seven Fulcrum points include:
Get creative, Get Spiritual, Get Radical, Get Real, Get Truthful, Get Multi and Get Connected.
About the Author
Jim L. Wilson started preaching when he was 17 and became a pastor when he was 18. Today, he is a professor of Leadership Formation and the director of the Doctor of Ministry Program at Gateway Seminary. Wilson is an award-winning writer with hundreds of pieces in print and the author, co-author, or contributor to more than twenty books.
Endorsements
We are at a critical time period in church history, where we must rethinking about everything we have presupposed in our modern philosophy and methodology to reach post-seeker generations. Jim gives a portrait of the rising landscape that is forming the "future church".