Find this product on Logos.com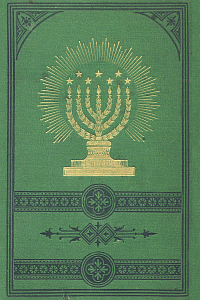 The Apocalypse
Lectures on the Book of Revelation
Highlights
Written from a conservative, premillennial position
One the best commentaries on the Book of Revelation
Product Details
In this classic prophetic commentary on the Book of Revelation, Joseph Augustus Seiss illuminates some of the Bibles most difficult passages like few expositors can. Draw from his verse-by-verse insights to not only gain a better appreciation of the events contained within the Book of Revelation, but also a better appreciation that the "Revelation" will be Jesus Christ himself revealed from heaven with His mighty angels.
About the Author
Joseph Augustus Seiss was born near Graceham, Maryland in 1823. Seiss studied for the ministry at Gettysburg College from 1839-1841. He was ordained a Lutheran pastor in 1842. After serving congregations in Virginia and Maryland, he moved to St. Joesph's church in Philadelphia, Pennsylvania. He became pastor of the Church of Holy Communion in Philadelphia in 1874 . He also served as president of the Pennsylvania Ministerium and helped found the General Council of the Evangelical Lutheran Church.
He edited the Prophetic Times, a monthly newsletter from 1863-75, was joint editor of The Lutheran, 1860-61 and the Lutheran and Missionary, 1861-73, and was editor of the latter from 1873-79. Also, from 1864-1865, he traveled in Europe and the East. He was one of the most eloquent preachers of the country, possessing a style that was clear, ornate, and forceful. In addition to his pastoral duties, he was an active lecturer and author of more than a dozen works. Seiss passed away in 1904.
Endorsements
A standard among the expositions of the book of Revelation