Find this product on Logos.com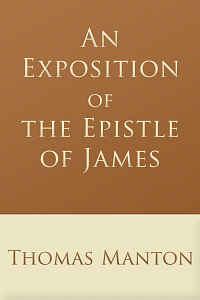 An Exposition of the Epistle of James
Highlights
One of the best Expositional commentaries on the book of James
Product Details
Preacher and author Thomas Manton provides enlightening discussion on the book of James, the "Proverbs of the New Testament." It offers a thorough verse-by-verse analysis that the "Prince of Preachers", Charles Spurgeon describes as having few rivals.
About the Author
Thomas Manton was born in 1620 in Lawrence-Lydiat, Somerset, England. His father and both grandfathers were ministers of the gospel. When he was 15 he entered the Wadham College at the University of Oxford. At nineteen he was ordained by Bishop Joseph Hall of Exeter (later of Norwich). His first settlement was at Stoke Newington in Middlesex, and his patron was Colonel Popham. He was there for seven years. He succeeded Obadiah Sedgwick at Covent Garden in London, and he became well known and loved. He was appointed chaplain to The Lord Protector, Oliver Cromwell.
He was instrumental in the restoration of Charles II and became a Royal Chaplain, but in the Great Ejection he suffered along with other Puritans. He was imprisoned, but was allowed to preach from prison.
He died October 18th, 1677 and his body was interred in the church at Stoke Newington.
Endorsements
An exhaustive work, as far as the information of the period admitted. Few such books are written now.