Find this product on Logos.com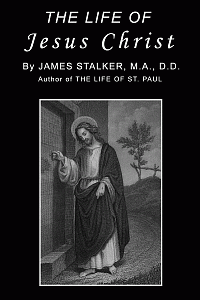 Highlights
This volume, first printed in 1880, continues to be in demand.
Product Details
The details of Christ's life are presented in a clear and flowing style. Doctrinally sound, vivid in detail, as authentic as study and research can make it, this work provides a complete survey of the earthly ministry of the Lord Jesus Christ. First written in 1882, by noted Scottish theologian, James Stalker.
About the Author
James Stalker was born in at Crieff, Scotland in 1848. He was educated at the Universities of Edinburgh, Halle and Berlin. He was an incumbent of many pastorates in Scotland. In 1891 he delivered the Lyman Beecher Lecture series on Preaching at Yale. He also served as professor of church history in the United Free Church College in Aberdeen from 1902 to 1926. He was also the examiner for the degree of B.D. at Aberdeen. He was the author of several books, including The Life of Jesus Christ, The Trial and Death of Jesus Christ and The Life of Saint Paul. He passed away in 1927.
Endorsements
This task of authorship has a freshness that does not fade or disappear. It is remarkably lucid, accurate and suggestive analysis of the Christ Life which is presented in this book. We value it as a rare manual for the study of the divine man. Mr. Stalker possesses the gift of literary etching. He takes his pencil and, with a few lines, he puts a life and realistic picture upon his canvass