Find this product on Logos.com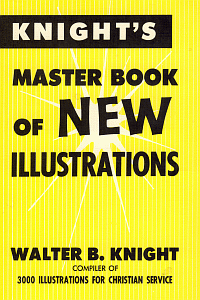 Knight's Master Book of New Illustrations
Highlights
Features over 4000 Illustrations
Product Details
This invaluable resource of 4,000 illustrations was designed to supply pastors, Sunday school teachers, students, and Christians in every walk of life with illustrations suitable for all occasions: for introductory and concluding addresses, for special days of the year, and for contexts that require short or long illustrations.
Topically arranged for easy reference, this volume includes divisions for topics such as assurance, communion with God, conversion, humiliation, love for Christ, old age, perseverance, praise, service, and thanksgiving. Gleaned from a wide variety of sources, these illustrations were all chosen for their capacity to capture and retain the interest of listeners.
Endorsements
Variety in this worthwhile volume is enormous. Here is a practical book which may be used in all phases of church work.