Find this product on Logos.com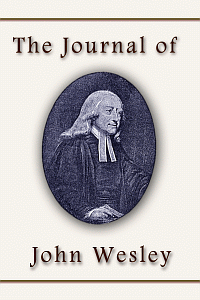 The Journal of John Wesley
Highlights
A chronicle of John Wesley's life
Product Details
The Journal of John Wesley—offers a book full of plots and plays and novels, which quivers with life and is crammed full of character. This carefully edited diary of the founder of Methodism gives the secret of his spiritual power and organizational leadership.
No man lived nearer the center than John Wesley…You cannot cut him out of our natural life. No single figure influenced so many minds, no single voice touched so many hearts. No other man did such a life's work for England.
About the Author
John Wesley (1703-1791) was an eighteenth-century century Anglican evangelist and founder of the Wesleyan Tradition. He is also credited as the founder of the Methodist church.
While at Oxford University, John and his brother Charles founded the "Holy Club" which was ascribed the epitaph "Methodists", because of their focus upon following rules when it came to personal conduct and religious observances.
The Methodism movement under Wesley's direction took the lead in many social justice issues of the day, including prison reform and abolitionism movements. Wesley's strength as a theologian lay in his ability to combine seemingly contradicting theological views. Wesley is best known for his promotion of what he termed "Christian perfection," or holiness of heart and life. Wesley insisted that in this life, the Christian could come to a state where the love of God, or perfect love, reigned supreme in one's heart.
The doctrines which Wesley revived, restated, and emphasized in his sermons and writings are present personal salvation by faith, the witness of the Spirit, and sanctification.
Endorsements
No single person touched so many hearts and did so much for England