Find this product on Logos.com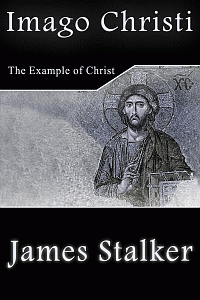 Imago Christi
The Example of Christ
Product Details
A preacher, evangelist, carpenter, student of Scripture, man of prayer, friend, bridegroom of the church—our Lord and Savior was all of these and more. A rare jewel in the treasury of Christian literature, James Stalker's classic Imago Christi presents all facets of Jesus' life and personality and calls you to follow his example as you are shaped to reflect his image.
About the Author
James Stalker was born in at Crieff, Scotland in 1848. He was educated at the Universities of Edinburgh, Halle and Berlin. He was an incumbent of many pastorates in Scotland. In 1891 he delivered the Lyman Beecher Lecture series on Preaching at Yale. He also served as professor of church history in the United Free Church College in Aberdeen from 1902 to 1926. He was also the examiner for the degree of B.D. at Aberdeen. He was the author of several books, including The Life of Jesus Christ, The Trial and Death of Jesus Christ and The Life of Saint Paul. He passed away in 1927.
Endorsements
This is a delightful book, upon a glorious subject, by one who is better qualified to write it than any other man. With Mr. Stalker's 'Life of Christ' we were greatly pleased, and therefore we were prepared to welcome anything from his pen upon a kindred subject. Our highest expectations were exceeded: this is an immortal book.