Find this product on Logos.com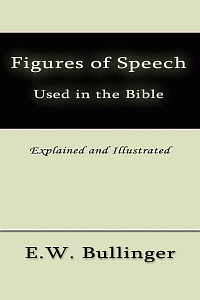 Figures of Speech Used in the Bible
Highlights
Nearly 8,000 passages are cited
217 distinct Scripture figures of speech
Product Details
Bible translators have, through inattention to figures of speech, made serious translation blunders, clouding the real meaning of many important passages of God's Word. E. W. Bullinger's volume, first published in 1898, clarifies 217 distinct figures of speech used in the Bible.
In systematic order, this classic gives the proper pronunciation of each figure of speech, its etymology or origin, and a number of Scripture passages where the figure of speech is used, giving full explanation of its use in each context. Figures of Speech Used in the Bible cites nearly eight thousand Bible passages.
About the Author
Born in Canterbury, England, Ethelbert William Bullinger was a Greek and Hebrew scholar. In 1881, through recommendation of the Queen of England, the Archbishop of Canterbury awarded him the honorary Lambeth D.D. Bullinger published many works during his life.
Endorsements
The best handbook on figures of speech
Contains a comprehensive and detailed study of figures of speech used in the Bible. Although first published in 1898, the material has never been replaced or superseded.