Find this product on Logos.com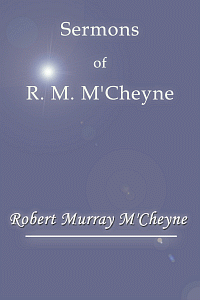 Sermons of R. M. M'Cheyne
Highlights
Great source of excellent devotional material
Product Details
No Christian can read the biography or the writings of Robert Murray M'Cheyne without realizing that the true measure of life is not its length but its usefulness. He ministered but a short seven and a half years and died at the age of 29, yet the fruitfulness of that brief life remains to this day.
Nor does the amount of our activity or our words reflect the true value of our life. M'Cheyne left notes of only some 300 sermons when he died in 1843, but his own counsel to a fellow minister explains why these sermons brought such abundant blessing not only to 'the noisy mechanics and political weavers' of Dundee, but, later, to all parts of the English-speaking world:
'Get your texts from God—your thoughts, your words, from God... It is not great talents God blesses so much as great likeness to Jesus. A holy minister is an awful weapon in the hand of God. A word spoken by you when your conscience is clear, and your heart full of God's Spirit, is worth ten thousand words spoken in unbelief and sin.'
About the Author
Robert Murray M'Cheyne(1813-1843), was a minister in the Church of Scotland from 1835 to 1843. M'Cheyne was born at Edinburgh, was educated at the University of Edinburgh and at the Divinity Hall of his native city, where he was taught by Thomas Chalmers. M'Cheyne became forever associated with St. Peter's Church in Dundee, where he served as minister until his early death at the age of 29 during an epidemic of typhus.
Not long after his death, his friend Andrew Alexander Bonar edited his biography which was published with some of his manuscripts as The Memoir and Remains of the Rev. Robert Murray M'Cheyne. The book went into many editions. It has had a lasting influence on Evangelical Christianity world-wide.