Find this product on Logos.com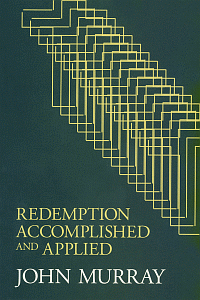 Redemption Accomplished and Applied
Highlights
A classic on the Reformed perspective of the atonement
Product Details
John Murray explores the biblical passages dealing with the necessity, nature, perfection, and extent of the atonement, and goes on to identify the distinct steps in the Bible's presentation of how the redemption accomplished by Christ is applied progressively to the life of the redeemed.
About the Author
John Murray (1898-1975) was born in Scotland, educated in Glasgow, Edinburgh, and Princeton, and spent most of his distinguished career teaching systematic theology at Westminster Theological Seminary in Philadelphia, Pennsylvania.
Endorsements
With his characteristic precision, Murray writes on and defends the doctrine of limited atonement.