Find this product on Logos.com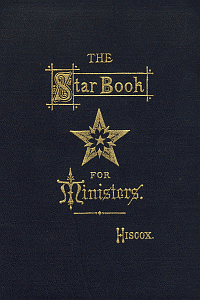 Product Details
Judson Press' all time best-seller, this classic is organized into six chapters that give an overview of the pastor's work and provide suggestions for all aspects of ministry. Scripture selections, outlines for weddings and funerals, parliamentary considerations for churches, and forms for commonly needed letters and certificates are just some of the helpful features offered in this book.
About the Author
Dr. Edward Thurston Hiscox (1814-1901) was a distinguished Baptist theologian and the author of the Standard Manual for Baptist Churches (published 1890) and the New Directory for Baptist Churches (1894) - both of which were considered two of the foundational works of the modern Baptist church.
Endorsements
This is THE book to own of its type. Highly recommended to new and old ministers alike. It should be in every ministers library. I always refer back to mine.