Find this product on Logos.com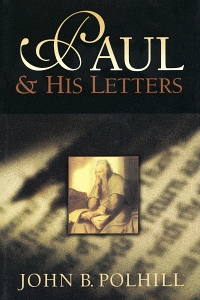 Product Details
In Paul and His Letters, John B. Polhill dispels the myths about this great man and uncovers the fascinating truth of his life and thought.
Using Acts, the Pauline epistles, and reliable traditions from non-canonical sources, Polhill weaves together the remarkable story of Paul's rise from persecutor to persecuted, producing a dynamic account of his entire ministry. By placing each of Paul's letters in its proper historical context, Polhill brings new light to these foundation stones of the Christian faith. He follows Paul from his early years in Tarsus and Jerusalem to his imprisonment and eventual martyrdom, painting a detailed, comprehensive portrait of Paul that will serve as an indispensable resource for students, teachers, and pastors alike.
About the Author
John B. Polhill is the professor of New Testament at Southern Baptist Theological Seminary, Louisville, Kentucky. He is the author of the Acts volume in the New American Commentary, along with numerous articles, reference works, and symposia.