Find this product on Logos.com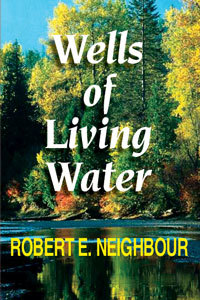 Highlights
14 Volumes featuring 455 sermons
Encompasses the entire Bible
Product Details
This rare and out of print commentary features the following volumes:
Volume 1 Genesis 1 – 25
Volume 2 Genesis 25 – Numbers 9
Volume 3 Numbers 9 – 1 Samuel 3
Volume 4 1 Samuel 4 – Psalm 3
Volume 5 Psalm 1 – Isaiah 41
Volume 6 Isaiah 53 – Malachi 3
Volume 7 Matthew 1 – Mark 6
Volume 8 Mark 6 – Luke 23
Volume 9 John 1 – 20
Volume 10 Acts 1 – 15
Volume 11 Romans 1 – 1 Corinthians 14
Volume 12 1 Corinthians 15 – Colossians 3
Volume 13 1 Thessalonians 1 – 1 Peter 4
Volume 14 2 Peter 1 – Revelation 22
About the Author
Dr. Robert Edward Neighbour was born August 10, 1872 in Three Oaks, Michigan and grew up in Dennison, Texas. He was educated at Baylor University and was a classmate of Dr. George W. Truett.
From Baylor, Dr. Neighbour went to serve in Brazil as a missionary, and when he returned to the United States, he was associated with John A. Broadus in evangelistic campaigns for a year.
Neighbour served as the pastor of churches in Dublin, Georgia; Americus, Georgia; Salisbury, North Carolina; Spartanburg, South Carolina; Athens, Georgia; Augusta, Georgia; Macon, Georgia; Elyria, Ohio; and, Vancouver, B.C.
Dr. Neighbuor was the author of several books, including: Gems of Gold, Sermons and Bible Studies, The Rider on the White Horse, Pre and Post Millennialism, Books on James, Galatians, Ephesians, Ecclesiastes, Song of Solomon, and numerous booklets on a variety of subjects, such as sanctification, church separation, and prophecy.
Dr. Neighbour died on June 10, 1945 and was buried in a cemetery at Elyria, Ohio. Information kindly provided by the Neighbour family.
Endorsements
The truths drawn from the depths of these wells are timeless treasures. The author's thoughtfulness and thoroughness express a motivated and meticulous study of the Word of God. Pastors that I have known through the years who had even a few of these precious volumes always cherished the tools within their hands. Few would ever sell their volumes at any price, and would only reluctantly loan a volume to a hungry young preacher... "Wells of Living Water" promise depth, clarity of content and provide a seemingly endless supply of cherished truths to thirsty souls. Wells contain the life giving water of life, as opposed to cisterns which are only shallow reservoirs of gathered surface water. Drink deeply and drink often from these wonderful resources. You will be refreshed and revived in your labor for the Lord. The overflow will bring life and refreshment to all the sheep you shepherd each week. We are all indebted to Wordsearch Corp. for providing these wonderful resources.
Souls on the verge of spiritual dehydration will find refreshing reading in Wells of Living Water. Dr. Robert Edward Neighbor has drawn deeply from the great well of God's Word in a generous way. As one who hungers and thirsts for righteousness, I highly recommend it!