Find this product on Logos.com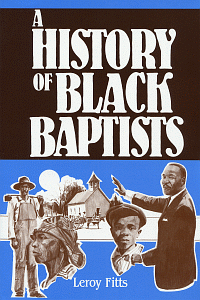 A History of Black Baptists
Product Details
From the Introduction
Strangely enough, the story of black Baptists in America has not been told from the standpoint of its tremendous spiritual momentum through the ages of American history. Of inestimable importance is the fact that black Baptists were distinctive and eminent in the development of American Christianity. This book will attempt to document objectively our tradition as a unique trend within that experience. I shall attempt more than an apology of black Baptists, exalting the denomination and praising its leaders; rather, my purpose is to tell the black Baptist story as a part of, though unique, the general history of American Christianity, noting social, economic, and political influences on the development of the tradition.
About the Author
Leroy Fitts is pastor of First Baptist Church in Baltimore, Maryland. He is a graduate of Virginia College and Seminary (A.A.; D.D. in 1975), Shaw University (B.A.), and Southeastern Baptist Theological Seminary (M.Div.). Dr. Fitts has done post graduate work at Southeastern and currently is engaged in studies toward a Ph.D. at Meyerhoff Pearlstone School of Graduate Studies, Baltimore Hebrew College. He has served as editor of The Lott Carey Herald since 1976.