Find this product on Logos.com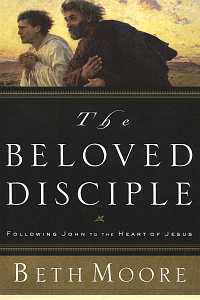 The Beloved Disciple
Following John to the Heart of Jesus
Product Details
Above all, know that you are loved by God.
Could John have known how the beckoning call he heard from a Nazareth carpenter while he sat mending nets on a lonely Galilean shore would change his life? Could this son of thunder possibly have imagined the many dusty roads he was to walk? As he put one foot in front of the other, walking alongside Jesus, did he know he was walking the path of love?
John's ministry became one of love. He was free to love because he was so utterly convinced he was loved. And his words reveal the glorious promise of the same assurance for us, Jesus' beloved.
Learn to walk in the reality that you are Christ's beloved.
John the apostle must have thought he had seen everything. Having been with Jesus all the years of his ministry, John witnessed more miracles than he could count, saw more displays of power than he could comprehend, and experienced more love than he could fathom. And one unforgettable morning young John outran Peter to his Savior's empty tomb. Just as Christ took John on a lifelong journey into the depths of His love, He will do the same for you. The bridegroom's love is unmatched and inexhaustible, and he is waiting to lavish it on you, His beloved.
You will not be the same.
About the Author

Beth Moore
is the writer and teacher of many Bible studies used in churches throughout the world. She is the author of the best-selling books
Things Pondered, A Heart Like His, Praying God's Word, Breaking Free, Feathers from My Nest, To Live Is Christ, When Godly People Do Ungodly Things,
and
Jesus, The One and Only
. Her public speaking engagements carry her all over the United States.