Find this product on Logos.com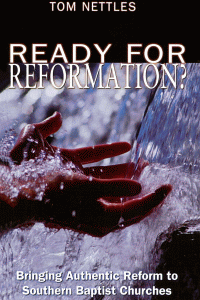 Ready for Reformation?
Bringing Authentic Reform to Southern Baptist Churches
Product Details
Tom Nettles believes that Southern Baptist churches are still in the midst of reformation-reformation that began with the conservative resurgence but continues today. It continues because reformation requires much more that the recovery of biblical authority. Reformation must penetrate deep; it requires time, patience, sacrifice, and honest self-criticism. Modern day reformers must enact a serious re-engagement with doctrinal and practical ideas of the past, for failure to do so may result in an aborted reformation.
About the Author
Tom J. Nettles is professor of Historical Theology at the Southern Baptist Theological Seminary, and he currently resides in Louisville, Kentucky.