Find this product on Logos.com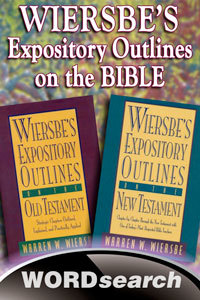 Wiersbe's Expository Outlines Bundle
Chapter-by-Chapter Through The Old and New Testaments
Highlights
Introductions and/or outlines for every Old and New Testament book
Easy-to-understand expositions that are practical, preachable, and teachable
Named as one of the 850 Books for Biblical Expositors by the Master's Seminary
Product Details
Wiersbe's Expository Outlines on the Bible is a great resource for anyone who preaches, teaches, or loves to study God's Word. The way Wiersbe breaks down each book of your Bible chapter-by-chapter will help you understand each book and learn to share biblical lessons with others.
This bundle covers the entire Bible and is meant to give you the opportunity to study each book and learn how they each fit into the big picture God has given us in Christ and His redemptive work.
Author Dr. Warren Wiersbe is renowned for being a great expositor and is a highly-respected evangelical scholar. He brings fresh clarity to the Scriptures by exposing truths that reside within Scripture. These outlines highlight his God-given talent for taking broad sections of Scripture and distilling them into practical and applicable lessons. These lessons are especially suitable for Sunday school classes and Bible study groups that want to examine the Bible in a systematic way.
Check out a sample of this book by clicking on the yellow "Sample" button under the book cover on this page.
About the Author
Warren Wendel Wiersbe is an American pastor, Bible teacher, conference speaker, and a prolific writer of Christian literature and theological works. A graduate of Northern Baptist Theological Seminary, Wiersbe is an ordained pastor with over 20 years experience. He has been a pastor at multiple churches, including Chicago's Moody Memorial Church. He has also served as Director of The Literature Division for Youth for Christ International and was awarded two honorary doctorate degrees. Sometimes referred to as "the pastor's pastor", Dr. Wiersbe has become a well known and trusted Bible theologian and scholar throughout Fundamental and Evangelical circles, and is best known for his BE Series (27 volumes, also available on Wordsearch).
Endorsements
One of the greatest Bible expositors of our generation.
Warren Wiersbe has written or edited over 200 books. I have them all. Why? He's so balanced and biblical. While I'm blessed to have him as a treasured friend and hero, he doesn't want to be on the phone with me everyday. But I can read his works any day that I want. His BE series should be in everyone's library. It will keep you from chasing tangents in the Scriptures. His books on preaching, ministry, and a host of other subjects will encourage you.
Products Included In This Bundle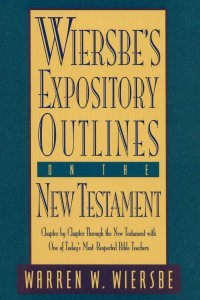 Chapter-by-Chapter Through The New Testament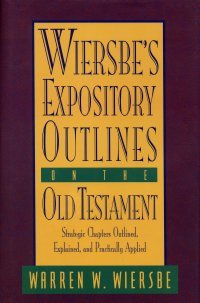 Strategic Chapters Outlined, Explained, and Practically Applied