Find this product on Logos.com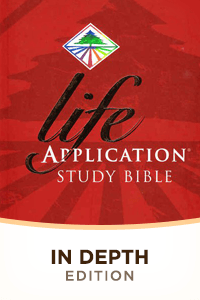 Life Application, IN DEPTH Package
This title works with the following Wordsearch products
Desktop
Product Details
The Life Application Study Bible is the world's best-selling study Bible. The secret is in the thousands of helpful study notes. Each study note gives you:
An Explanation that ties the note directly to a Scripture passage.
A Bridge that explains a timeless truth and makes it relevant to your life today.
An Application that shows you how to take this truth and apply it to your own personal situation such as your job, family, neighborhood, and country.
Life Application has become such a helpful study tool that the publishers at Tyndale (the Living Bible and NLT publishers) have developed a whole suite of Life Application resources. And we've included them in this Life Application IN DEPTH Package.
This package includes both Life Application commentaries:
The 17-volume Life Application New Testament Commentary is a greatly expanded verse-by-verse commentary on the New Testament. It draws on the wisdom of church leaders throughout history, exploring major themes, issues and doctrines, and always offers practical applications for every passage.
The Life Application NT Concise Commentary offers practical and concise insight on every NT verse. This one-volume commentary is a great way to get quick understanding and direction from any NT text.
The Life Application IN DEPTH Package also includes the Life Application Bible Studies Series. This bundle of 17 NT study guides is ideal for small groups or personal study. Each study guide contains 6 weekly lessons that uncover Bible truths and give direction for personal application. Also included is the 6-volume Life Application Topical Studies on Character, Friendship, Parenting, Priorities, Stress, and Worship.
You'll also have the appropriate life applications for every age level with study notes from the Life Application Study Bible, the Student's Life Application Bible, and the Kid's Life Application Bible.
Plus You'll Get These Bonus Resources:
Handbook of Bible Application is a topical guide for applying the Bible to everyday life. Over 1,000 questions are answered on 665 topics you can instantly cross-reference from Abandon to Zeal.
How to Apply the Bible by Dave Veerman is a practical and effective guide to applying Scripture to everyday life. The Billy Graham Evangelistic Association has distributed over 100,000 copies of this tool in their outreach.
Life Application Bible Maps is an atlas containing 200 full color maps, all keyed to Scripture and designed for use with Life Application study tools. Each map in this collection can easily be copied and pasted into word processors.

With the Life Application IN DEPTH Package in your digital library, you'll have a tremendous library of tools at your fingertips. Wordsearch makes searching, syncing, and studying fast and easy. This package offers extensive help for creating lessons and sermons because everything is focused on "what to do with what we learn."
Endorsements
The Life Application Bible is a great step forward in helping Christians apply the Bible's life-changing message in their own lives.
The Life Application Bible is a concrete step toward allowing the Spirit of God to transform the reader into a modern-day living epistle.
Products Included In This Bundle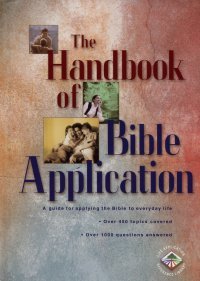 A Topical Guide for Applying the Bible to Everyday Life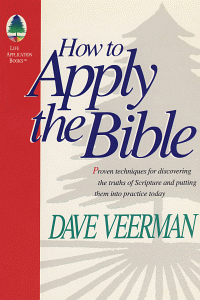 How to Apply the Bible
Proven Techniques for Discovering the Truths of Scripture and Putting Them Into Practice Today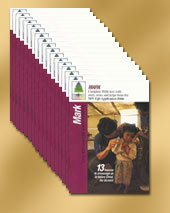 Life Application NT Bible Studies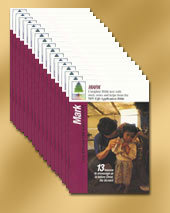 Life Application Topical Studies, 6 Volumes