Find this product on Logos.com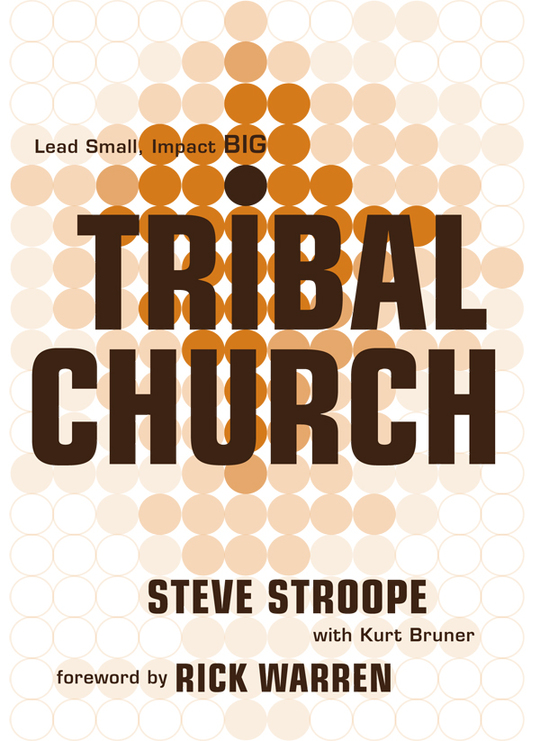 Tribal Church
Lead Small, Impact BIG
Product Details
God' biggest assignments have always been entrusted to those leading a small tribe. From the twelve families of Israel to early Christians who met in one another's homes, great leaders begin by serving a core group of people who ripple outward for ever-extending social and spiritual impact. They go big by leading small.
Leaders fail not only because they lack vision, but also because they ignore their tribes. It could be a father losing sight of his family, a lead pastor failing to leverage the strengths of his staff, or a small group coordinator ignoring a tiny but important process.
Tribal Church helps leaders recognize the potential and power of various tribes within their congregations-one family, a network of small groups, maybe an entire age group-and then re calibrate ministry efforts to maximize the impact of each.
Steve Stroope has spent three decades mastering the art of leading small in a church whose membership has multiplied from dozens to thousands. He explains why big impact does not come from any sort of mega-church ambition. It comes by attending to the little details and the smallest tribes.
About the Authors
Steve Stroope is lead pastor of the multi-campus Lake Pointe Church near Dallas, Texas. Under his leadership, the congregation has grown from 57 members in 1980 to a current attendance of more than 11,000. He is also a sought-after speaker and church consultant and the co-author of Money Matters in the Church and It Starts at Home. Steve and his wife have two grown daughters and several grandchildren.
Kurt Bruner is pastor of Spiritual Formation at Lake Pointe Church and president of HomePointe Inc., a network of church leaders creating a culture of strong family tribes. A former vice president with Focus on the Family, Kurt is the best-selling author of more than a dozen books. He and his wife have four children.
Endorsements
Steve is the real deal. The straightforward, practical wisdom in this book will recalibrate any leader and any church at any stage of the game.
Steve has done us a favor by collecting three decades of experience into one book...an example of godly leadership.
Stroope is the wisest, most effective pastor I know! This book is a treasure chest of godly wisdom for church leaders; every pastor needs it in their library.