Find this product on Logos.com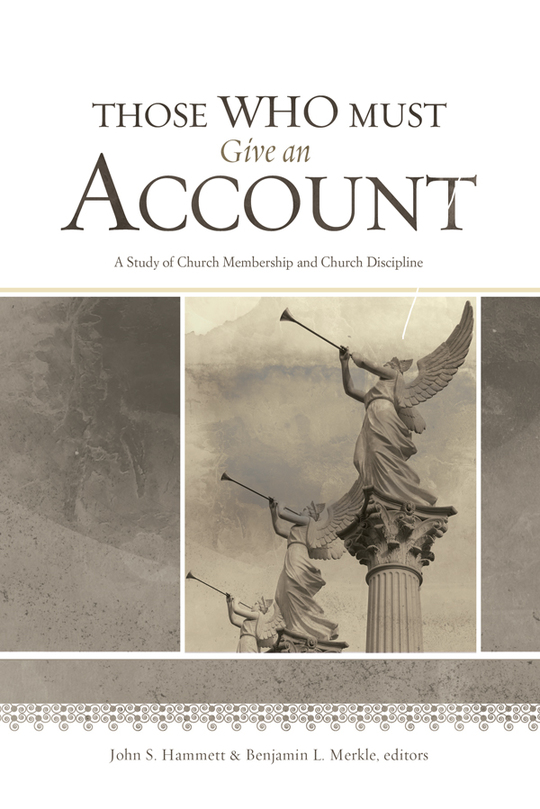 Those Who Must Give An Account
A Study of Church Membership and Church Discipline
Product Details
Have confidence in your leaders and submit to their authority, because they keep watch over you as those who must give an account.
—Hebrews 13:17a
There is a surprising gap in the literature on the church in the areas of church membership and church discipline. The former sets the boundaries of a leader's responsibility, and the latter is the last option of a church when members will no longer live in fellowship with their brothers and sisters in the Lord and accept the guidance of their leaders.
And so this book is written first to church leaders, offering guidance on how they should receive and minister to those for whom they will have to give an account according to Scripture. But under the view of the church upheld in these chapters, the receiving of members and disciplining of members are both acts of the greater church body; thus all church members share in the accountability for each other.
About the Editors
John S. Hammett (Ph.D., The Southern Baptist Theological Seminary) is professor of Systematic Theology at Southeastern Baptist Theological Seminary in Wake Forest, North Carolina.
Benjamin L. Merkle (Ph.D., The Southern Baptist Theological Seminary) is associate professor of New Testament and Greek at Southeastern Baptist Theological Seminary.
Endorsements
I love how ably this book demonstrates the connection between local church health and missional effectiveness...The writing is theological and practical, wise and passionate. The interaction of biblical scholars, church historians, and pastor-theologians throughout is quite unique and results in a very well rounded work.
Through careful biblical exegesis and wise pastoral application, these authors have produced a must-read book. I was personally convicted, challenged, and informed as I read it.
In a day when the church is growing stronger in numbers but weaker in influence, this book is a clarion call to return to the biblical model of a church where membership is important and discipline is practiced.
Trying to get modern-day people to understand the importance of church membership and the need for church discipline is one of the most difficult things I do as a pastor. This is a timely book for a timeless challenge.
A substantive work of monumental importance for all churchmen whose desire is to model a church after the intention and purposes of God.