Find this product on Logos.com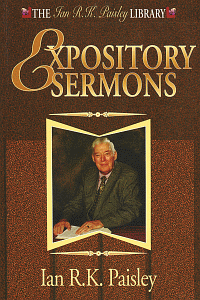 Product Details
In this volume the whole range of expositional preaching is demonstrated and illustrated, from a text to a type, from the decalogue to a doctrine and finally to a whole book of scripture, herein is the sweetness, strength and sustenance of the word of God set forth.
About the Author
Not many preachers are granted the privilege of celebrating their Golden Jubilee in the ministry.
By the grace of God, Ian Paisley has been granted that unique blessing. Ordained in 1946, he has maintained a steadfast Biblical ministry on the Ravenhill Road, Belfast, Northern Ireland, for 50 years. His name is synonymous throughout the world with the defense of the historic Christian faith as revealed in the Word of God.