Find this product on Logos.com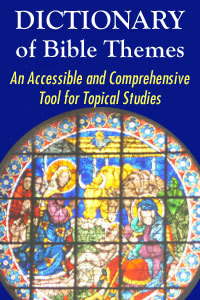 Dictionary of Bible Themes
An Accessible and Comprehensive Tool for Topical Studies
Product Details
Dictionary of Bible Themes contains over 2,000 thematic articles with an explanation of the theme, key Bible references, and cross-references to related themes. Comparable to the venerable Nave's Topical Bible in scope, the Dictionary of Bible Themes stands apart in its unique, nine-level classification of themes that brings related biblical and theological concepts together.
Now you can access entire fields of information, saving time and increasing your thoroughness. The entire Bible is referenced for a host of themes - doctrinal, ethical, historical, and cultural - grouped under nine key categories:
God
Jesus Christ
The Holy Spirit
Creation
Humanity
Sin and Salvation
God's People
The Life of the Believer
Last Things
About the Author
Martin Manser is a professional reference-book editor. Since 1980 he has compiled or edited about 150 reference books. He has also compiled and edited many titles that encourage Bible reading.
He is a Language Trainer and Consultant with national companies and organizations, specializing in leading courses on English grammar and clear writing. In addition, he offers a Coaching Service to individuals and a Copy writing and Editing Service to companies and organizations.
Martin is Part-time tutor at London College of Communication, University of the Arts London and Part-time visiting lecturer at Buckinghamshire New University.