Find this product on Logos.com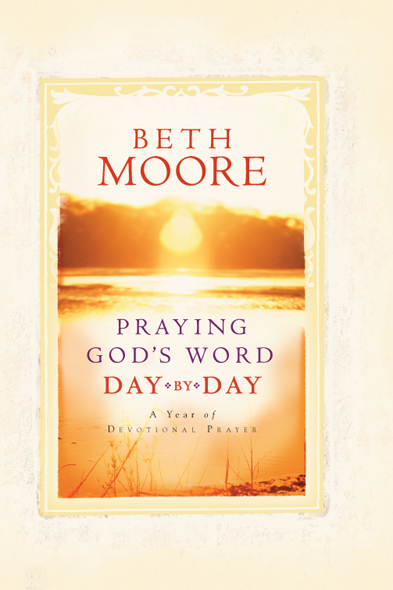 Praying God's Word Day by Day
A Year of Devotional Prayer
Product Details
With half a million copies in print, Praying God's Word is author Beth Moore's best-selling release to date. A landmark book among women and men, it continues to serve readers in "tearing down strongholds by captivating our minds with the knowledge of God" (2 Corinthians 10:3-5).
Now, the perennial favorite is available in a convenient day-by-day reading format as Beth encourages readers to seek the mind of Christ through fervent daily prayer directly from Scripture.
About the Author
Beth Moore is a writer and teacher of best-selling books and Bible studies whose public speaking engagements carry her all over the United States. A dedicated wife and mother of two adult daughters, Moore lives in Houston, Texas, where she is president and founder of Living Proof Ministries.