Find this product on Logos.com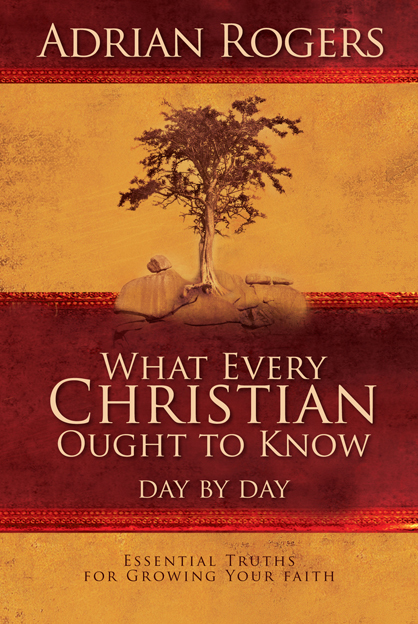 What Every Christian Ought to Know Day by Day
Essential Truths for Growing Your Faith
Product Details
The internationally revered teaching of the late Adrian Rogers lives on in this day-by-day adaptation of his acclaimed final book, What Every Christian Ought to Know. Just as plants need essentials to grow—light, water and fertile soil—so do Christians who want to develop strong spiritual roots and bear good fruit.
For new and struggling yet seasoned believers alike, this daily devotional reader divides into twelve month-long sections the following indispensable themes:
The Bible Is the Word of God; The Assurance of Salvation; Eternal Security; What Happens When a Christian Sins; How to Handle Temptation; Believer's Baptism; How to Discern the Will of God; Faith and How to Have It; How to Be Filled with the Holy Spirit; How to Discover Your Spiritual Gift; How to Pray with Power; How to Understand the Bible.
About the Author
Adrian Rogers (1931-2005) was one of America's most respected Bible teachers, communicating to millions through his Love Worth Finding radio and television ministry that continues today. He was also senior pastor of the 27,000-member Bellevue Baptist Church near Memphis, Tennessee, and a popular author whose books include Unveiling the End Times in Our Time and The Incredible Power of Kingdom Authority.