Find this product on Logos.com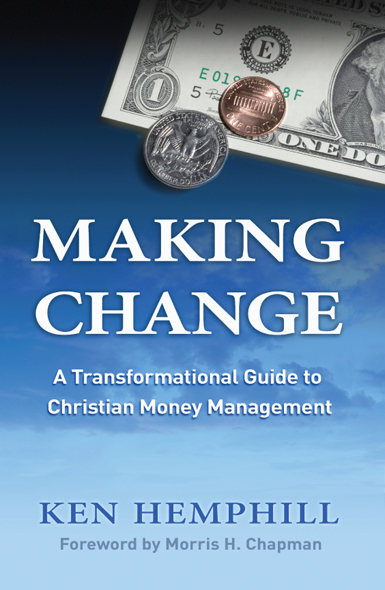 Making Change
A Transformational Guide to Christian Money Management
Highlights
Forward by Morris H. Chapman
Product Details
Making Change presents the essential basics of money management for Christians and then casts a greater added vision to the church and individuals of how our God-given financial resources can change lives for the sake of His kingdom. Author Ken Hemphill begins by helping readers discover the blessing of contentment rather than the gnawing curse of greed and shares helpful instructions on debt reduction, earning, saving, and spending. He also addresses the biblical laws of giving and teaches an inspiring concept of "whole-life stewardship" that can lead to a person's legacy. And that's worth more than anything money could ever buy.
About the Author
Ken Hemphill is national strategist for Empowering Kingdom Growth (EKG), an initiative of the Southern Baptist Convention. He also serves as distinguished professor of evangelism and church growth at The Southern Baptist Theological Seminary in Louisville, Kentucky. Hemphill holds a Ph.D. from Cambridge University and is the former president of Southwestern Baptist Theological Seminary. His books include The Prayer of Jesus, The Names of God, Empowering Kingdom Growth, Parenting with Kingdom Purpose, Eternal Impact, Making Change, You Are Gifted, and the Kingdom Promises devotional series.
Endorsements
It has been a privilege to know Ken Hemphill and his passion for in-depth study of God's Word. His new book Making Change will be a great help to see how we can tap into God's resources as we seek to accomplish the Great Commission.
If there was ever a time for biblical and kingdom perspective on finances, it is today. And if there ever was a man who was best equipped to give this kingdom perspective, it is Ken Hemphill. Prepare to dig deeply into God's Word. Prepare to be challenged. And, if you are listening carefully, prepare to be changed. What a great contribution to the biblical understanding of stewardship.