Find this product on Logos.com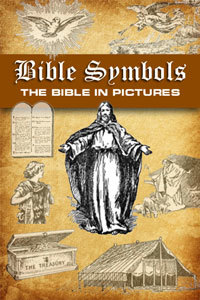 Bible Symbols
The Bible in Pictures
Product Details
Bible Symbols is the choicest passages of God's Word put in the fascinating garb of pictures by Frank Beard and others. This volume was designed and arranged to stimulate a greater interest in the study of the Bible by both young and old.
A book largely made up of strong, clear pictures, setting forth through forms of life already known to the children, many of the precepts and promises of the Bible, as well as many of the striking stories told in its pages, can hardly fail to at least assist in making it known to the child.
About the Author
The text was prepared and arranged by Martha Van Marter, author of the
Primary Teacher
and for over 20 years editor of
Primary Sunday School Helps
.