Find this product on Logos.com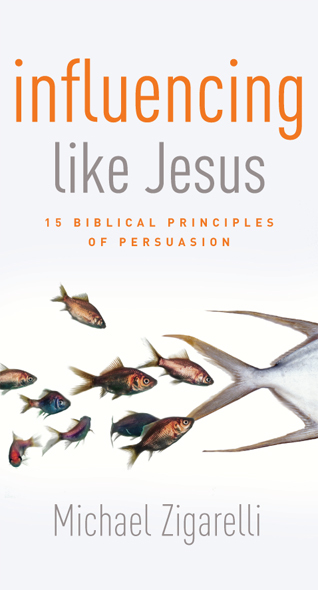 Influencing Like Jesus
15 Biblical Principles of Persuasion
Product Details
God Wants You to Be an Influencer.
From the classroom to the courtroom to the boardroom to your kid's room, Influencing Like Jesus will show you how to be significantly more persuasive. Drawing from the timeless lessons of the world's greatest influencer, Dr. Michael Zigarelli presents fifteen positive ways to open people's eyes and change their minds, even when they're highly resistant to change.
Come explore the many biblical principles of persuasion, including: Pray for Change, Know Your Audience, Connect through Similarity, Tell a Story, and Build a Coalition. You'll also learn about five key traits of a godly influencer: Be Authentic, Be Compassionate, Be Honest, Be Excellent, and Be Gentle.
Whether you're called to be an influencer at home, at work, at school, or anywhere else, you can do more than make an argument. You can make a difference!
About the Author
Michael Zigarelli is an associate professor of management at Charleston Southern University and former dean of the Regent University School of Business. He holds degrees from Rutgers (Ph.D.), Cornell (M.A.), and Lafayette College (B.A.). His research in management, practical theology, law, and ethics has appeared in numerous scholarly journals, and he has authored ten books including The Minster's MBA, Influencing Like Jesus, Management by Proverbs, and Cultivating Christian Character. Dr. Zigarelli lives with his wife and four children in South Carolina.