Find this product on Logos.com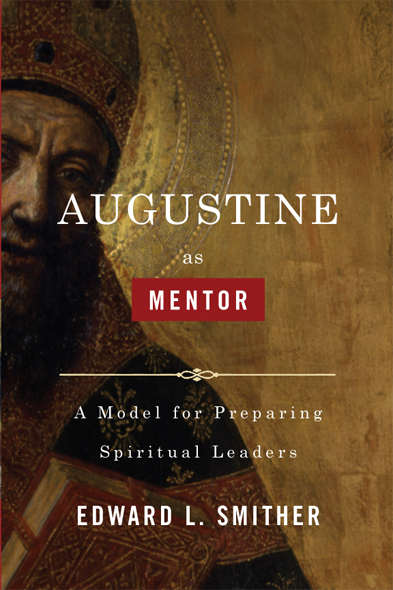 Augustine as Mentor
A Model for Preparing Spiritual Leaders
Product Details
Lauded for his thoughts, Augustine of Hippo (354-430) has influenced virtually every philosopher of the last fifteen hundred years. But his personal character and ministry are even more remarkable, for in a time when most monastery dwellers sought solitude, Augustine was always in the company of friends, visiting disciples and writing mentoring letters to those he knew.
Augustine as Mentor is written for modern day pastors and spiritual leaders who want to mentor and equip other evangelical Christians based on proven principles in matters of the heart like integrity, humility, faithfulness, personal holiness, spiritual hunger, and service to others. Author Ed Smither explains, "Augustine has something to offer modern ministers pursuing authenticity and longing to 'preach what they practice.' Through his thought, practice, success, and even failures, my hope is that today's mentors will find hope, inspiration, and practical suggestions for how to mentor an emerging generation of spiritual leaders."
About the Author
Edward L. Smither is assistant professor of Church History and Intercultural Studies at Liberty Baptist Theological Seminary in Lynchburg, Virginia, and the author of Augustine as Mentor. He previously taught in North Africa and France and holds a Ph.D. in Historical Theology from the University of Wales-Lampeter. Smither and his wife have three children.
Endorsements
Words on the subjects of mentoring and discipline-making have blossomed in recent years, but rarely are such practices linked to similar expressions in the early Christian centuries. Few topics are more central to ministry and few scholars are more qualified than Augustine, who enacted this process in the lives of others. Smither, and exception church historian, combines these results into an excellent sourcebook of applied theology.
The church today is becoming ever more aware of its need to look to the ancient fathers for wisdom. Christian leaders who wish to draw on patristic insights need to read Ed Smither's useful study of Augustine as a spiritual mentor. Smither investigates ancient practice with the expertise of a scholar and the heart of a pastor. His conclusions about Augustine's approach to mentoring are as relevant in the twenty-first century as they were in the fifth.
The relationship that Augustine established with others engaged with him in pastoral ministry has fascinated scholars for decades. Now a new perspective is brought to the question by this book. It looks at how Augustine was the mentor of his disciples, and indeed, how this relationship was far more common in the early church than has hitherto been recognized. This is an important book not just for students of Augustine but for anyone interested in the theology of ministry in the Christian church.