Find this product on Logos.com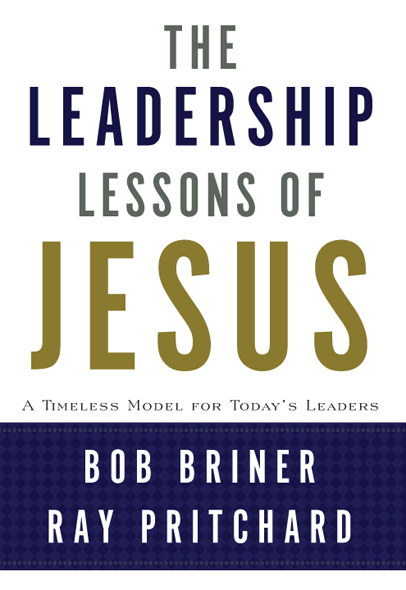 The Leadership Lessons of Jesus
A Timeless Model for Today's Leaders
Product Details
Whose kind of leader do you really want to be?
Not all leaders are created equal. One, in fact, created all the rest. And this book is your chance to sit down with him for a few minutes each day--the greatest leader of all time--watching what he did and learning how he did it, then getting up to try doing it yourself.
In fewer than four years, Jesus inspired his followers completely and compellingly enough that they were willing to die for him. This obviously wasn't some la-la land experience. This was real life, leading real men. Yet while instructing them on the duties at hand, he was helping them see greatness in every day. Even while exposing their shortcomings, he was drawing them toward everything they ever wanted to be.
Who wouldn't want to be that kind of leader?
About the Author
Bob Briner was a leading figure in professional sports management, an Emmy Award-winning TV producer, and president of ProServ Television. He was also a prolific writer, best known for his book Roaring Lambs, a call for the church to begin shaping culture rather than being shaped by it. He wrote regularly for the New York Times and Sports Illustrated. Bob died of cancer in the summer of 1999, survived by Marty, his wife of more than forty years, and their three children.
Ray Pritchard is president of Keep Believing Ministries that include a national preaching ministry, outreach to China, and other goodwill efforts. He and his wife have three sons and live in Tupelo, Mississippi.