Find this product on Logos.com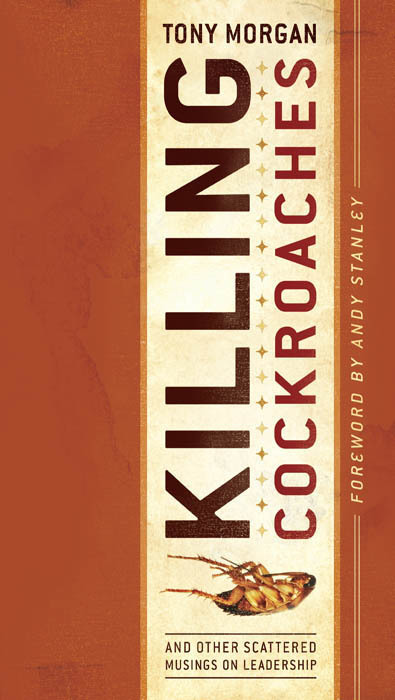 Killing Cockroaches
And Other Scattered Musings on Leadership
Product Details
How to spot the bugs in your church's ministry style.
Church would be pretty easy to plan and implement if you didn't have to take the culture into account. But with more choices than ever to draw away from Christ and your congregation, church today needs to be both biblically sound and readily believable. Inspiring and engaging. It shouldn't apologize for truth, but neither should it be afraid of innovation.
With honest, hard-hitting insights on everything from marketing and Web site design to team building and staffing strategies-plus worship planning, leadership development, and even how to repair a rented Mustang convertible-this book of action-packed pointers will give you some good ideas to try and some even better questions to ask. Also includes interviews with some of today's most creative ministry minds and trendsetters, such as Craig Groschel, Seth Godin, Steven Furtick, and Guy Kawasaki.
Why keep killing cockroaches, forever bogged down in the mundane and small details, when you could be making a big impact with your leadership and life?
About the Author
Tony Morgan is a pastor and the chief strategic officer at NewSpring Church in Anderson, South Carolina. Also a popular church culture blogger, he has written about staffing, technology, strategic planning, and leadership for Outreach and Rev magazines, Pastors.com, and PurposeDriven.com. His first book with B&H Publishing Group is Killing Cockroaches: And Other Scattered Musings on Leadership. Tony and his wife, Emily, have four children.