Find this product on Logos.com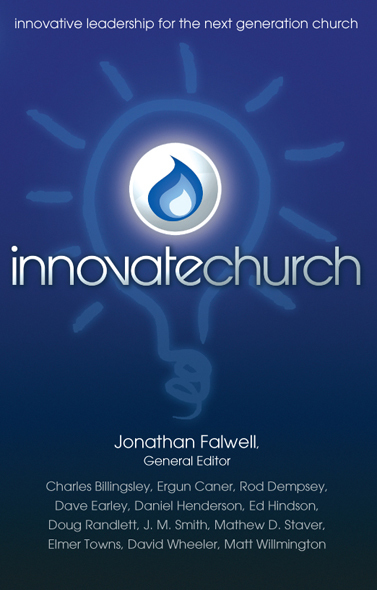 InnovateChurch
Innovative Leadership for the Next Generation Church
Product Details
Do you have a desire to move beyond yourself and reach the next generation with the gospel? Do you want to radically change the way you think about church? If you do, then this book is for you.
innovatechurch presents expert advice from today's most respected next generation church leaders who want to challenge you to a more passionate commitment and innovative approach to reaching the local church and community.
innovatechurch encourages pastors, worship leaders, associate pastors, church leaders and all who have an influence for Christ to creatively grow and guide the church without compromise in leadership, worship, discipleship, outreach, church planting, apologetics, culture, and prayer.
The gospel never changes. The world never stops changing. Are you ready to innovate?
About the Author
Jonathan Falwell is senior pastor of Thomas Road Baptist Church, founded by his father, the late Dr. Jerry Falwell, in Lynchburg, Virginia. A leading national voice in the church and Christian academia, he is also executive vice president of Spiritual Affairs at Liberty University and holds advanced degrees from Liberty Baptist Theological Seminary and William Howard Taft University. Jonathan and his wife have four children.