Find this product on Logos.com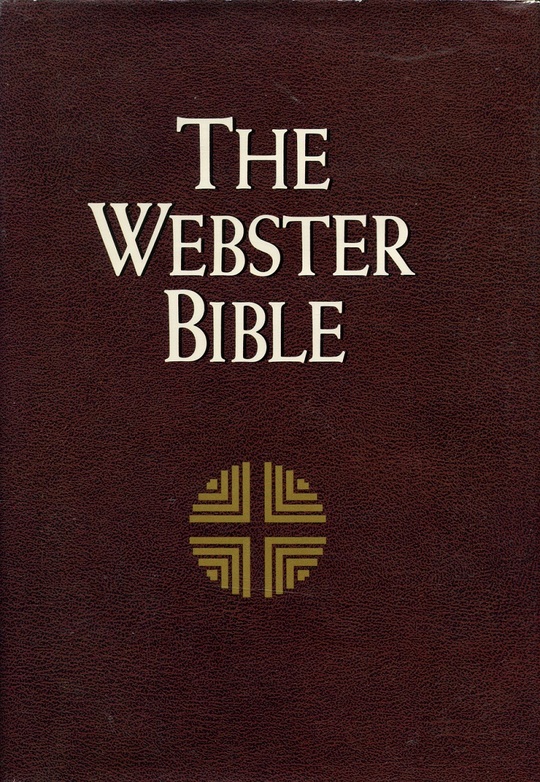 The Webster Bible
The Holy Bible Containing the Old and New Testaments, in the Common Version With Amendments of the Language
Product Details
Noah Webster left Americans not only a dictionary and a standardized spelling book but also the book affectionately known as "The Webster Bible." Webster considered his amended KJV the crowning work of his career:
The language of the Bible has no inconsiderable influence in forming and preserving our national language. On this account, the language of the common version ought to be correct in grammatical construction, and in the use of appropriate words.
Therefore Webster untangled some of the clumsy phrases and updated the vocabulary so the early nineteenth-century readers, both young and old, could more easily understand the Bible. The changes he made were minimal but crucial. Master grammarian that he was, Webster was sensitive to the beauty and integrity of the KJV and did not tamper with these qualities. Rather, he replaced obsolete terms with those in good use (suppose instead of trow). He also improved the grammar (standardized the use of shall-will, should0would), and corrected obvious errors in the translation. A strong evangelical Christian, Webster's high view of Scripture prompted his masterful improvement of the English text.
About the Author
Noah Webster (1758-1843), America's foremost pioneer lexicographer, mastered twenty languages including Hebrew and Greek and lauded the KJV for "...uniting sublimity with beautiful simplicity."