Find this product on Logos.com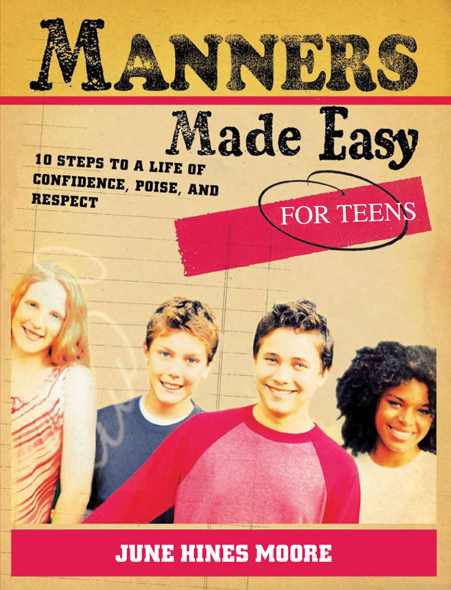 Manners Made Easy for Teens
10 Steps to a Life of Confidence, Poise, and Respect
Highlights
Parents and teachers are invited into the process as well with their own special pages to help facilitate role-playing interactions, quizzes, demonstrations, tips, Q&A sessions, and more.
Even in households where good manners and the Golden Rule are everyday priorities, our culture's persistently declining regard for general civility makes this book a useful aid in upholding and passing along the finer points of all business and social relationships for generations to come.
Manners Made Easy for Teens provides readers the keys to putting other people at ease, feeling good about themselvers, and leaving all awkwardness and social fear behind.
Product Details
Go from self-conscious to self-confident!
Good manners are important at every stage of life, especially during the teenage years when social horizons are broadening, first jobs are being pursued, higher education is considered, and the independence of young adulthood is just a blink away. Manners Made Easy for Teens is full of fun exercises that help teens perfect the basics of:
Making a Good Impression
How to Make Conversation
The Dating Game
Public Manners
The Job Interview
What to Wear
RSVPs and Thank-You Notes
Cell Phones and Email
Being a Host/Being a Guest
Eating Etiquette
About the Author
June Hines Moore is a nationally respected author and business/etiquette consultant with more than twenty years of experience in hosting workshops and seminars for thousands of individuals and corporations. Her previous books include The Etiquette Advantage, You Can Raise a Well-Mannered Child, and Manners Made Easy (ages 7-12). Moore lives in Little Rock, Arkansas.