Find this product on Logos.com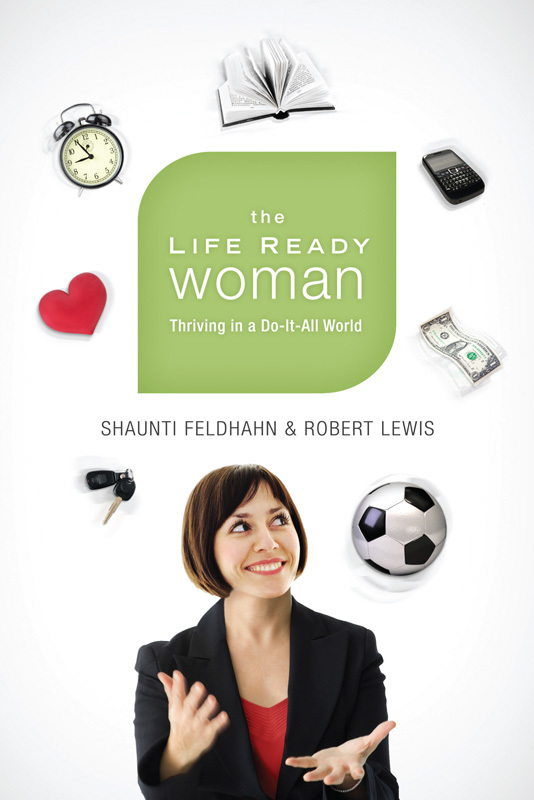 The Life Ready Woman
Thriving in a Do-It-All World
Product Details
Whether a stay-at-home mom or an airplane-hopping executive, a student or a senior adult, most women need a contemporary, encouraging vision for what it means to be a godly, biblically guided female in the twenty-first century. A biblical woman takes God's Word seriously not just at church but also in the everyday walk of life.
But can a significant and satisfying twenty-first-century womanhood really be defined from Scripture? One that can apply to all women and yet not be guilty of cookie-cutter sameness, pressing everyone into a common mold? One that will stay fresh even as a woman grows older? One that can guide her to the best in life? The answer is yes, and the result is a femininity without excesses and regrets that mark those who just go with the flow of the world.
In Life Ready Woman, best-selling author Shaunti Feldhahn helps readers take five faith steps drawn from the Bible that will help to define the best life possible. Each one is easy to understand, but requires bold faith to activate. The reward is being ready for the deeper life that God has planned.
About the Authors
Shaunti Feldhahn is a former Wall Street analyst and the best-selling author of For Women Only as well as a national speaker and syndicated news columnist. She and her husband Jeff live with their children in Atlanta, Georgia.
Robert Lewis is the best-selling author of Raising a Modern-Day Knight, The New Eve, and Rocking the Roles: Building a Win-Win Marriage. He also serves on the board of directors for Leadership Network, is founder of Men's Fraternity, and pastor-at-large for Fellowship Bible Church in Little Rock, Arkansas. In 2001, the National Coalition of Men's Ministry named him Pastor of the Year. Robert and his wife, Sherard, have four children.