Find this product on Logos.com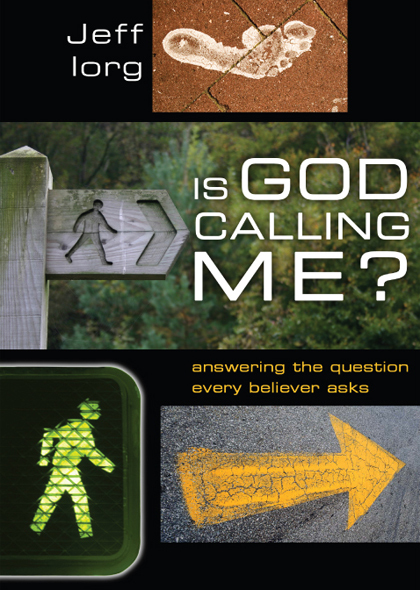 Is God Calling Me?
Answering the Question Every Leader Believer Asks
Product Details
Is God calling me? It's the foundational question that must be answered by anyone considering entry into ministry leadership and then revisited regularly over a lifetime. Writing to a student and young adult audience—although applicable to leaders of all ages—Iorg declares the purpose of his brief, yet powerful book:
"God is calling out a new generation of kingdom leaders who will accelerate the fulfillment of the Great Commission in this generation. My goal is to cut to the heart of the matter and give you tools to work through the call process."
About the Author
Jeff Iorg, president of Golden Gate Baptist Theological Seminary, is also the author of The Character of Leadership and Is God Calling Me? He holds degrees from Hardin Simmons University and Midwestern and Southwestern Baptist Theological Seminaries and has answered God's call to be a church planter, pastor, and denominational executive. Jeff and his wife, Ann, live in Mill Valley, California.
Endorsements
The next best thing to sitting on the porch and discussing this pivotal life question with a wise mentor.
Every semester students sit down in my office to tell their story and seek a sense of clarity about God's calling for their life. Is God Calling Me? is a great tool for helping them find that clarity.
Practical and thought provoking, Is God Calling Me? by Dr. Jeff Iorg is a wonderfully insightful book of benefit for a new generation of Christian leaders. What an excellent tool for collegiate ministry!
Dr. Jeff Iorg is right on! Is God Calling Me? is concise, clear, and inspiring. I recommend it to anyone seeking insight to ministry. My heartfelt thanks to Dr. Iorg's personal illustrations and openness; it was refreshing.
What an incredible book to help you understand God's calling on your life. Anyone seeking God's will can find significant assistance here.