Find this product on Logos.com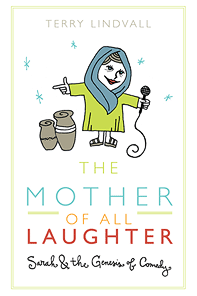 The Mother of All Laughter
Sarah and the Genesis of Comedy
Product Details
"And Sarah said, 'All who hear of this will laugh with me.'"
"There is too much solemnity among the saints.' - C.S. Lewis
Laughter binds the saints of old, both ancient Jewish and early Christian, with the people of God's promise today. Laughter is to be engaged in fully and celebrated often as we reflect the personality of our Creator when enjoying life, each other, and the communal nature of laughter.
Terry Lindvall uses the story of Sarah and her son Isaac--whose name literally means laughter--to show the inherent benefit people of faith have in enjoying a good laugh together.
About the Author
Terrence R. Lindvall holds the Distinguished Chair of Visual Communication at Regent University. He has also published articles in Christianity Today, The Door, and various academic journals, in addition to authoring the books Surprised by Laughter: The Comic World of C.S. Lewis and The Silents of God: Silent American Film and Religion.