Find this product on Logos.com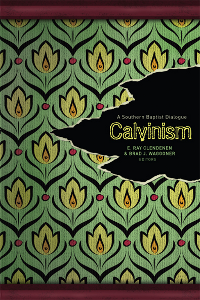 Calvinism
A Southern Baptist Dialogue
Product Details
What impact is the Calvinist/non-Calvinist debate having on the Southern Baptist Convention today? This book holds a theological conversation between followers of Christ about issues on which they often disagree. And while such controversial points of doctrine cannot be ignored, neither should they put up impenetrable walls between groups that are committed to the same essential Christian beliefs.
Calvinism: A Southern Baptist Dialogue brings together new presentations from noted Southern Baptists including Daniel Akin, Tom Ascol, David Dockery, Charles Lawless, and Ed Stetzer that address misperceptions, stereotypes, and caricatures of the debate over Reformed theology. Each strives to speak the truth in love and humility while seeking clarity in the presentation of the Gospel, improving the health of our churches, and seeking the kingdom of Christ above all.
About the Authors
Brad J. Waggoner is president and publisher of B&H Publishing Group. A former dean of the School of Leadership & Church Ministry at Southern Seminary, he holds a Master of Arts degree from Trinity Evangelical Divinity School and a Master of Religious Education degree and Ph.D. from Southwestern Baptist Theological Seminary. He is also the co-editor of Calvinism: A Southern Baptist Dialogue. Waggoner and his wife have two sons and live in Nashville, Tennessee.
E. Ray Clendenen is director of academic publishing at B&H Publishing Group, general editor of the New American Commentary series, and associate general editor of the Holman Christian Standard Bible translation. He holds a Ph. D. from the University of Texas at Arlington.
Endorsements
What do we have to agree on? The doctrines of what it means for us to be lost and of how we are saved could not be more important. This book explores how much we can disagree over these things and still work together. If you care about both evangelistic cooperation and doctrinal integrity, this is a book for you.
These essays are encouraging not least because they demonstrate an interest in substantive theological discussion amongst Southern Baptists. Unity and spiritual power will arise from robust doctrine not from the avoidance of doctrinal discussion. This is a needed and timely volume which promises to enhance the word of God among Southern Baptists.