Find this product on Logos.com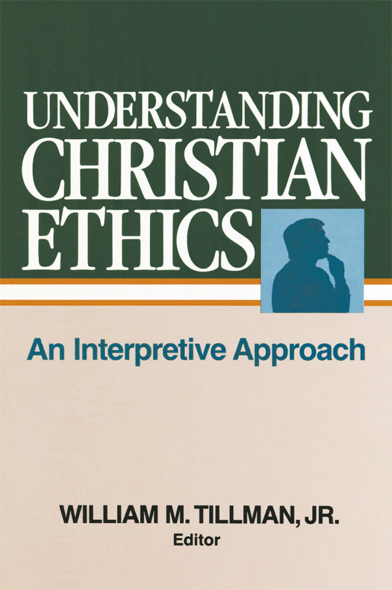 Understanding Christian Ethics
An Interpretive Approach
Product Details
The student, church staff person, layperson, or professional ethicist searching for an introduction to contemporary ethical issues that is substantive enough for class room use yet functionally oriented toward the local church will find Understanding Christian Ethics invaluable.
Topics discussed include:
Why Study Christian Ethics?
The Old Testament: Sourcebook for Christian Ethics
The Ethics of the New Testament
The Ethics of Decision Making
The Church and the World
Politics and Christian Discipleship
Preparing for Multiethic Ministry
The Church and Economic Life
Sexuality: Reflecting Who We Are
World Peace
Issues of Life and Death
Special Concerns in a Contemporary World
Christian Ethics: A View from the Pew
About the Editor
William M. Tillman, Jr. earned his B.A. and M.Ed. at Southeastern State College. He also received his M. Div. and Ph.D. at Southwestern Baptist Theological Seminary, graduating in 1978. From 1977-1981 he served on the Christian Life Commission of the Southern Baptist Convention, and afterwards taught at Southwestern Baptist Theological Seminary for 17 years. He has authored or edited a number of books concerning ethics. He currently resides in Abilene, Texas.