Find this product on Logos.com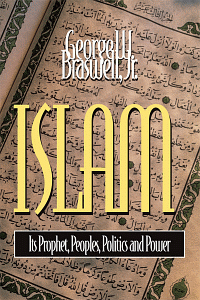 Islam
Its Prophet, Peoples, Politics and Power
Product Details
This book is essential reading for anyone who desires a complete, balanced view of Islam beyond what appears on the nightly news, Written from a western Christian viewpoint, but with a detailed first-hand knowledge of Muslim life, Islam: Its Prophet, Peoples, Politics, and Power digs deep beneath the surface to reveal Islam as a rich, proud and powerful force in world affairs. Though Dr. Braswell's book is thorough and scholarly, his personal experiences and insights make it a practical travel guide as well. And despite the enormous scope of Islam, the book's clear organization and careful research have produced a valuable reference for ministers, missionaries, diplomats, businessmen, students and travelers.
Historical overview of Islam
Details of prayer rituals, social customs and traditions
Special focus on Islam in North America
Reference section including maps, diagrams and glossary
About the Author
George W. Braswell, Jr. is a professor of missions and world religions and serves as director of the D.Min. program at Southeastern Baptist Theological Seminary. A resident of Wake Forest, North Carolina, he is the author of several books including Understanding World Religions and Islam: Its Prophet, Peoples, Politics, and Power.