Find this product on Logos.com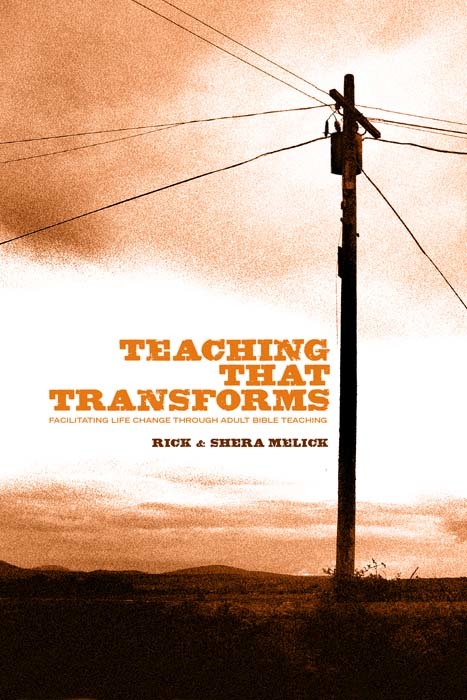 Teaching that Transforms
Facilitating Life Change through Adult Bible Teaching
Product Details
Teaching that Transforms aims to improve the ways in which the Bible is taught to adult learners. As grownups today leave the church in droves, academic professors Richard and Shera Melick recognize that it is in part because many who teach adults have little or no exposure to the distinctive characteristics of adult learners, rendering their lessons ineffective.
Affirming the traditional authority of God's Word while considering the need to make it relevant to every generation in its cultural and educational context, the authors set out to present an easily understood method for teaching the Bible among adults which they describe as "transformactional." Indeed, the Bible is taught in order to transform a person's life. And the next great result of that transformation is putting a stronger faith into action.
About the Authors
Shera Melick is Chair and Associate Professor of Educational Leadership at Golden Gate Baptist Theological Seminary. She holds degrees from Palm Beach Atlantic University (B.S.), University of Memphis (M.S.), and Nova Southeastern University (Ed.D.).
Rick Melick directs the Academic Graduate Studies program and is Professor of New Testament Studies at Golden Gate Theological Seminary in Mill Valley, California. He holds degrees from Columbia International University (B.A.), Trinity Evangelical Divinity School (M.Div.), and Southwestern Baptist Theological Seminary (Ph.D.).
Endorsements
Usable and insightful...a biblically grounded resource for developing effective Bible teachers in both local church and classroom settings. This important work thoughtfully interacts and engages with contemporary educational theory, while focusing on helping adults make relevant application of spiritual truths to modern life. it is a joy to recommend this comprehensive volume that reflects well the Melicks' years of experience and expertise as Christian educators.