Find this product on Logos.com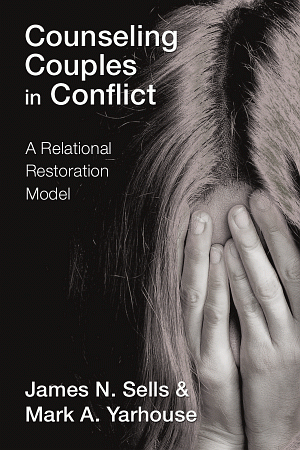 Counseling Couples in Conflict
A Relational Restoration Model
Product Details
Most therapeutic approaches, especially those of a cognitive orientation, are not very effective in dealing with high conflict relationships--couples often heading toward divorce by the time they seek help.
Counseling Couples in Conflict is a resource for pastors and counselors who want to be ready for these uniquely difficult cases. Utilizing a relational conflict and restoration model Mark Yarhouse and James Sells point the way beyond the cycle of pain towards marital healing.
About the Authors
James N. Sells (Ph.D., University of Southern California) is professor of counseling and director of the Ph.D. program in counselor education and supervisor at Regent University in Virginia Beach, Virginia, where he has taught since 2005. He is also a licensed psychologist and coauthored Family Therapies with Mark Yarhouse.
Mark A. Yarhouse (Psy.D., Wheaton College)is professor of psychology and Hughes Chair of Christian Thought in Mental Health Practice at Regent University in Virginia Beach, Virginia. A licensed clinical psychologist, he serves as an adjunct faculty member of both the Institute for Sexual Wholeness in Atlanta, Georgia, and the psychology department of Wheaton College Graduate School.
Endorsements
The major cause of divorce isn't problems with finances, in-laws, parenting or sex. The major cause is that couples don't know how to deal with conflict around those issues. This long-overdue integrative resource is an invaluable tool and should be in the hands of every counselor. If you want to help couples take their marriage from good to great then you must read this book. It will be required reading for all of my students.